Restoration Youth
Our goal and purpose is to ignite an all-consuming, personal passion for the life changing GOOD NEWS of Jesus Christ. We believe that youth ministry is more than entertainment or indoctrination, but that it is sharing life in a way that witnesses to and creates space for students to experience God for themselves.
Sunday School is at 9:30 on Sunday Morning on the Third Floor!
Sunday Evenings at 5:30 we have small groups!
Wednesday Evenings at 7:00 we have a special service for youth that is full of friends, fun, and games while being centered around building our relationship with Christ!
Upcoming Events
12/11 - Last Youth Night of the Decade!
12/18 - Christmas Party @ the Parsonage! Bring a Dirty Santa Gift worth $10
12/25 - No Youth
12/29 - No Youth
12/30 - New Year's Eve Eve Lock-in. Cost will be $30.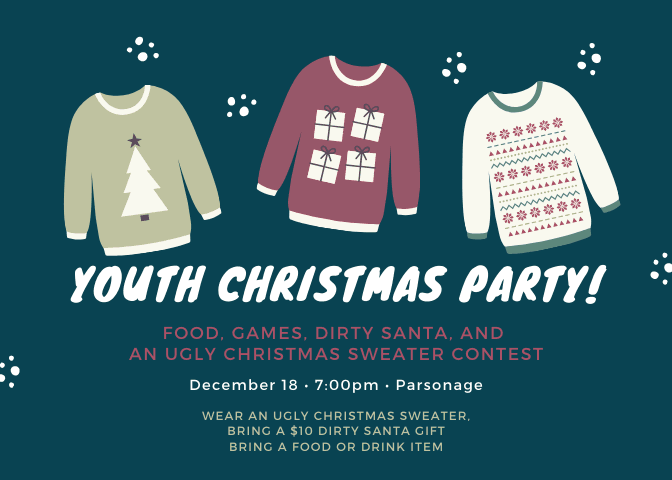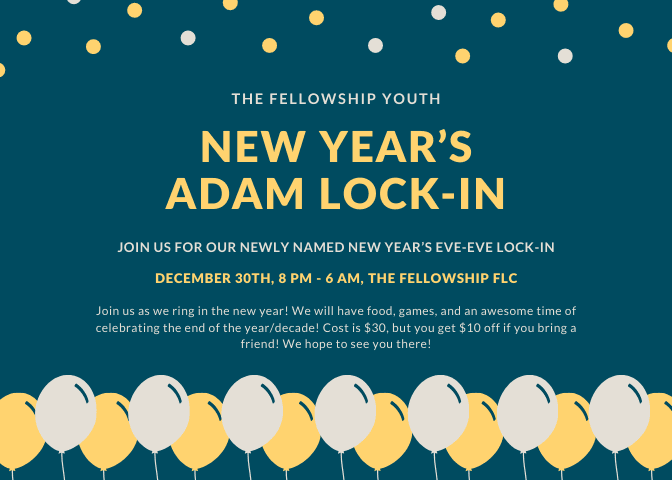 For more information contact Pastor Chris